A Mind To Kill
1994 | United Kingdom
Despite the best efforts of writers to convince us otherwise, the people who actually solve crimes for a living in the real world are not usually eccentrics with the souls of tortured artists, and deep mental health issues, hardened by brutal experience. They tend to be fairly normal human beings. Their work requires them to be socially well adjusted and grounded in everyday life. They are likely to be intelligent in the sense of being able to find the few relevant facts in a huge pile of information, by working through it systematically, rather than being subject to spectacular leaps of intuition.
This presents a challenge to producers. The process of investigation can be quite boring, and so are many of the people who are good at it. There may have been a few Regans in the 70s Met but the modern Detective Inspector is more likely to be a Barnaby or a Wexford - or a Bain.
Detective Chief Inspector Noel Bain in A Mind to Kill is arguably the most realistic professional policeman ever portrayed on British television - but he is far from boring.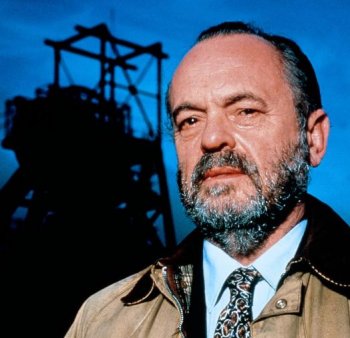 If you have never heard of Bain or A Mind to Kill, that is no great surprise. Few were able to see it when it first came out. It was made bilingually, with the same scene being shot twice, first in Welsh and then again in English immediately afterwards, for the Welsh version to be shown on S4C and the English version on Channel 5, for which it was a much needed prestige project at the time. S4C is the Welsh language channel and, since only a minority of people in Wales speak Welsh, it has a maximum audience of only a few hundred thousand. Meanwhile, Channel 5 was notorious in its early years for its poor signal, which made it inaccessible in much of the United Kingdom.
Even Philip Madoc, who played Bain, got so frustrated by the poor reception on his own television when he was trying to watch himself that he telephoned his local transmitter station and asked them to turn up the signal. They did.
That is just one more proof of Madoc's natural authority. His involvement is the main reason that A Mind to Killsucceeds so well. It could not have been made without him.
Outside his native Wales, he had established a good career playing villains - as the spiv who betrays Peter Cushing's 'Doctor' to the Daleks, as a memorable Magua in a creditable BBC Last of the Mohicans, and as a string of German officers, which seems to have been something of a speciality: he is best remembered as the U-Boat officer who keeps "ze List," and who wants his chips "crisp und light brown," in what is probably the most famous scene ever in Dad's Army.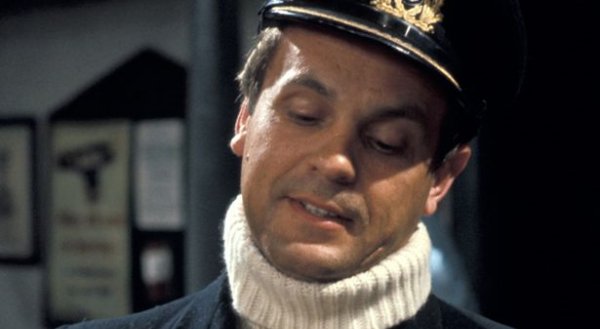 Within Wales, he was highly respected as a significant cultural figure, most of all because of his magisterial performance in the title role in The Life and Times of David Lloyd George.
Having met police officers socially, Madoc set out to present the sort who really could be found at the bar of a local rugby club or the village pub or the "Blue Lamp" in Cardiff - a fairly ordinary middle aged bloke working at a tough job and trying to have a normal life in between. He plays it to perfection. Bain is of a type instantly recognisable to anyone who had dealings with the police in Wales around that time.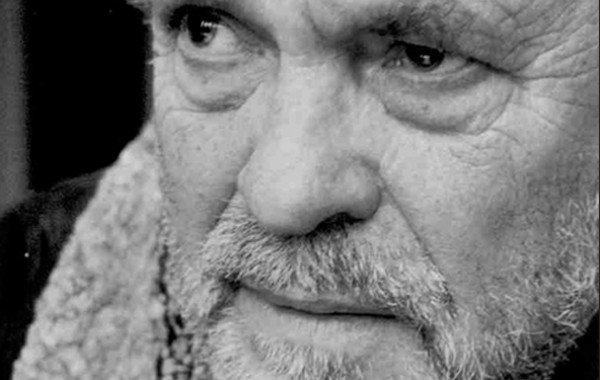 Of course, the writers could not leave him there. They really put poor Bain through the wringer over five seasons of feature length episodes. So, ironically, he actually did become a tortured soul, with deep psychological problems, hardened by brutal experience - but this arose organically out of things that happened to him: they were not just arbitrary character traits inserted into the script to make the character seem more interesting. As a result, we were given a credible and evolving psychological study of a man under pressure that really was interesting. Part of the drama was that Bain sometimes looked like a man on the edge of a complete mental collapse and he was not above serious errors of judgement.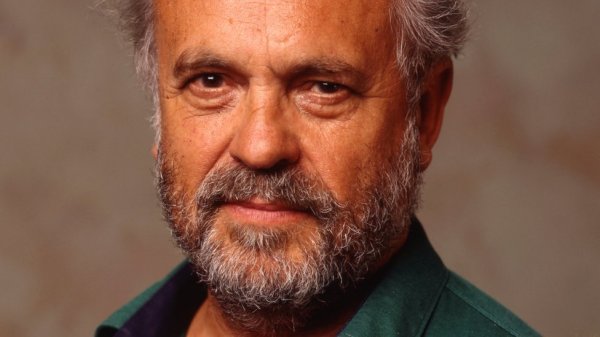 This emphasis on the psychological was a little ahead of its time and was reflected in the English title of A Mind to Kill. Its Welsh title is Yr Heliwr, which can be translated literally as "the hunter," but which can also be found in ancient Welsh laws to denote the avenger of blood, usually a kinsman of a murder victim, whose duty it was to pursue the murderer.
Indeed, the series conveyed a good sense of the particularly Welsh attitude to community and family. In Wales there are the written rules and the unwritten rules, and it is the unwritten rules that matter. Bain is a servant of the law, the written rules, but to serve the law effectively requires him to navigate the unwritten rules with diplomacy and skill. In this, there are strange parallels with the more light-hearted Inspector Montalbano in Sicily.
There are also parallels with "Nordic Noir," in that in A Mind to Kill the actual police procedural element is often only part of a bigger story of how a crime relates to the criminal, the victims, the investigators, and the broader community. It also prefigures "Nordic Noir" in offering English viewers a slightly disorienting combination of the familiar and the unfamiliar.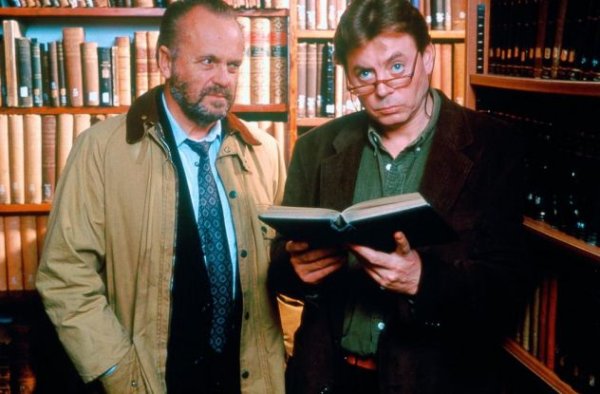 The support and guest cast showed that Wales had great strength in depth when it came to acting talent. Unusually for the time, there are a lot of good roles for women, including Sharon Morgan and Sian Phillips - in a memorable guest slot as a pianist on whom Bain develops an understandable but very unwise crush. An episode that also features rugby legend Ray Gravell may ensure that you never look at Gwen from Gavin and Stacey in quite the same way.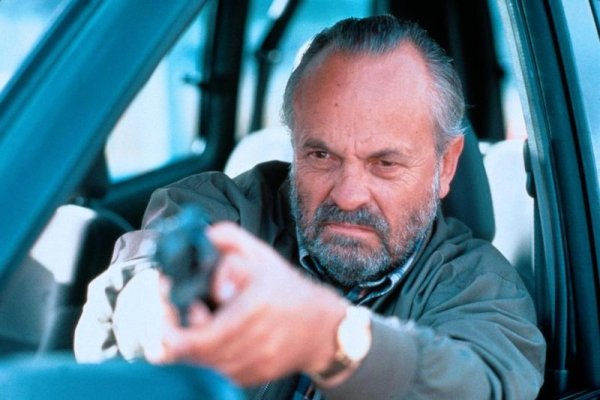 The BBC's more recent Hinterland, consciously influenced by "Nordic Noir" after the fact, seemed in some ways an attempt to bring things full circle back to A Mind to Kill. However, although Hinterland included some fine camerawork, the script contained practically every cliché in the book and it lacked the star power of an actor of Madoc's standing.
So there is a strong case for saying that A Mind to Kill remains Welsh television's greatest achievement to date. It certainly deserves to be much better known. Had it been given more attention when it came out, what we now call "Nordic Noir" might today be "Celtic Noir."
About the reviewer: John Winterson Richards 
John Winterson Richards has a law degree from the University of Bristol, an MBA from the University of Wales Institute of Science and Technology (UWIST), almost 30 years' experience as a management consultant, and a fascination with organisational structures. An experienced freelance writer as well as a consultant, John has been commissioned and paid to write over 500 articles in print and online. He was a regular guest on the Mind Your Own Business podcasts and a major contributor to that website's blog.
John has also written The Xenophobe's Guide to the Welsh: A guide to understanding the Welsh that explores their nature and outlook with benevolence and humour, and How To Build Your Own Pyramid: A Practical Guide to Organisational Structures for Managers. Both are available from Amazon (see above). 

Published on December 8th, 2019. Written by John Winterson Richards for Television Heaven.