Bless Me Father
1978 | United Kingdom
Review: Brian Slade
One unfortunate side effect of a sitcom success is that if the show goes on for a significant length of time, stars can struggle to shed the previous role when they pursue alternatives. One person who managed to resist that curse was Captain Mainwaring himself, Arthur Lowe, and yet such is the love for Dad's Armythat he is probably more typecast in death than he was in life. In 1978, he delivered Father Charles Duddleswell in the LWT sitcom Bless Me, Father. It ran for three series and was a gloriously mischievous new role for Lowe deserving of greater credit than it gets in the shadow of Mainwaring.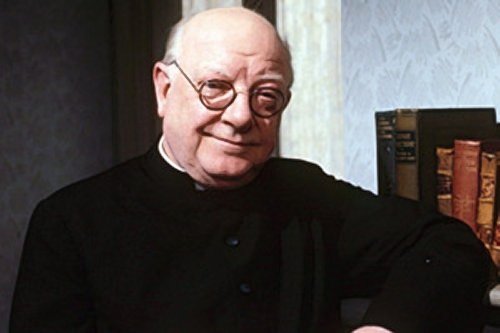 Bless Me, Fatherwas written by Peter De Rosa, based on the books that he wrote under the pen name of Neil Boyd. The books were based on De Rosa's own experiences as a curate and centres upon a fresh-faced curate entering the parish of St Jude's in London. He is welcomed into the parish by Father Duddleswell, an Irish Catholic trying to guide his flock in a largely protestant area several years after the end of the second World War.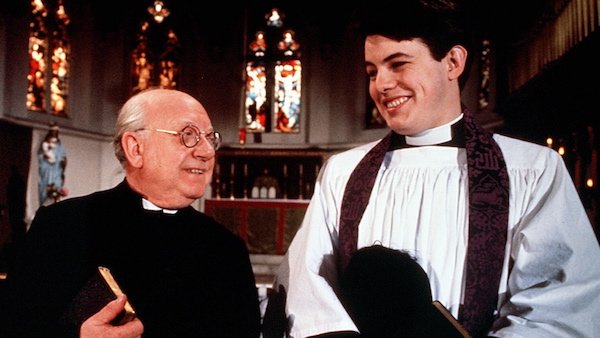 Father Neil is played by Daniel Abineri. His fresh faced good looks and innocent ways make him seem at odds with Father Duddleswell, who has some dubious ways to keep the parish church functioning. It's a differential immediately noted by Duddleswell, remarking upon their first meeting that Father Neil is, 'a wholly innocent, while I'm as old and whiskered as a bog mist.'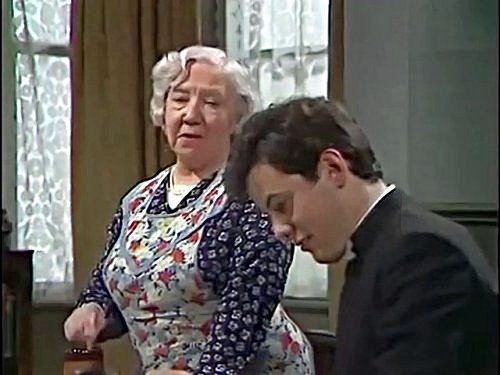 Housekeeper Mrs Pring (Gabrielle Daye) has been with Duddleswell for more than 20 years - 'A perfect example of the worst coming to the worst' in the father's own words. She is constantly battling to keep a moral compass around the church as she deals with Duddleswell's more questionable schemes, so finds Father Boyd a welcome ally around the parish. She warns Father Neil of Duddleswell, remarking that 'his brain is so fertile it's a wonder there isn't a geranium growing out of his head.'
Father Duddleswell attempts to keep the members of his parish along the straight and narrow and performing their religious duties, but is consistently using more underhanded ways to do so. In retrospect, there's a delectable combination of Private Walker and Del Boy Trotter about him, as any scheme that can promote the church or increase its income is employed. An attempt to sell bottled holy water is the perfect example. Duddleswell receives a cheque for £50 from a grateful parishioner after his wife becomes pregnant after taking some of the blessed water. Seizing his opportunity, he proceeds to market the product in bottles provided by the church's neighbour, Billy Buzzle (David Ryall). When challenged by Father Neil as to the morals of his endeavour, Duddleswell remarks that the two schillings fee merely covers the cost of labour and the bottle – he would never do something as corrupt as sell the water.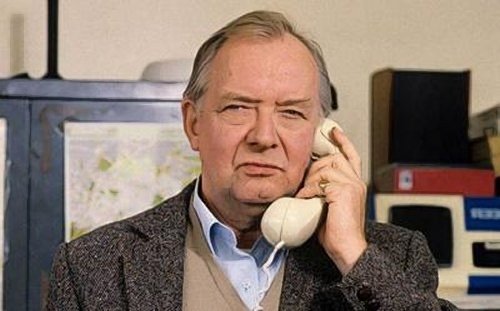 It is this to and fro that is at the heart of many of the storylines – Duddleswell behaving in a manner that Father Neil questions. At times it irks Duddleswell to be challenged, once reprimanding his young sidekick by warning, 'Do not say as I say, but do as I say.' Of course, Father Neil's youth and looks are not averse to being put to use either, their appeal also being seen by Duddleswell as an opportunity to make money.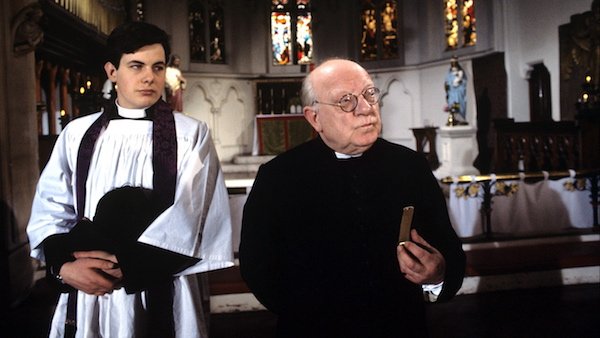 As well as the acerbic Mrs Pring and neighbour Buzzle, who is normally at odds with Duddleswell, there are some other excellent additional characters. Dr Daley (Patrick McAlinney) may be a medical professional, but he is constantly drinking and smoking, often not even removing his cigarette to take a dram of whisky. He and Duddleswell are old pals, a long way from the relationship he maintains with stern Mother Superior (Sheila Keith), whose consternation regularly get the better of the parish church.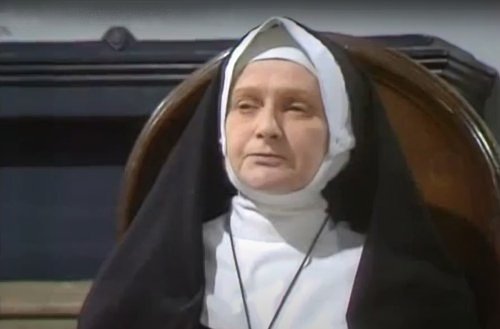 Bless Me, Fatherappeared on our screens only a year after the conclusion of Dad's Army. Lowe was one of the most recognisable faces on television at the time so it's a great credit to his talents that his acting powers actually make you forget all about Mainwaring almost immediately. Lowe plays Duddleswell with a gentle Irish accent, slightly knocked during his years in the English capital, along with a cheeky glint in his eye. There's a charming fatherly relationship with Father Neil between the two, and the insult-laden repartee between Duddleswell and Mrs Pring is a joy.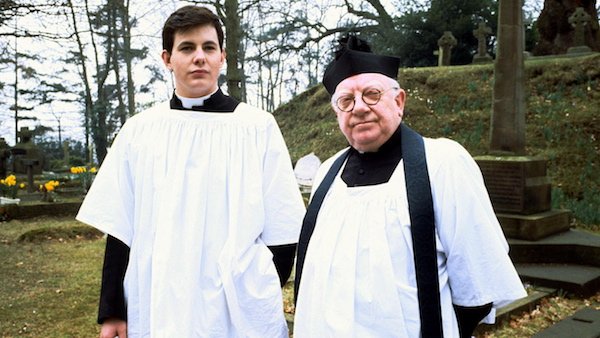 There were 21 episodes of Bless Me, Father in total, with the series finishing on our screens less than a year before Lowe's death in 1982. It's inevitable that with the passing of time, it is given some comparisons with Father Ted. The mischievous Irish Father, the green younger curate and the potty housekeeper are all comparisons, but this is a far gentler comedy. That said, the performances are excellent and there are still plenty of laughs to be had, were the programme ever to get a rare outing on the nostalgia channels. While Arthur Lowe will always be hailed for Captain Mainwaring, Bless Me, Father is a fine comedy and an excellent tribute to the wider acting skills of its principal star.
About the reviewer:
Born and raised in Dorset, Brian Slade turned his back on a twenty-five-year career in IT in order to satisfy his writing passions. After success with magazine articles and smaller biographical pieces, he published his first full-length work, `Simon Cadell: The Authorised Biography'.
Brian is a devoted fan of the comedy stars of yesteryear, citing Eric Morecambe, Ken Dodd, Harpo Marx and Dudley Moore amongst his personal favourites. He was drawn to the story of Simon Cadell through not only `Hi-de-hi!' but also `Life Without George', a programme he identified with having grown up in the Thatcher era. 

Published on October 13th, 2020. Written by Brian Slade for Television Heaven.