It's Marty
1968 | United Kingdom
It was John Cleese who first suggested that scriptwriter Marty Feldman make his debut in front of the camera's for At Last The 1948 Show in 1967, realising that the 34-year old eastender's natural comedic timing, personality and appearance would be a big hit with the television audience. At first Feldman resisted, subconscious of his bulging eyes, the result of an earlier operation for a severe thyroid condition. But Cleese persisted, Feldman relented and a major new star was born. 
Within a year Feldman was whisked off to the BBC, given his own show and the experience of Dennis Main Wilson to produce two series of 6 - 30 minute sketch shows, which went on to win the Writers Guild of Great Britain Award for Best Light Entertainment Series as well as a BAFTA for Best Script. Although the main writers were Feldman and Barry Took many of the future 'Monty Python' team contributed sketches, and whilst John Cleese, Graham Chapman, Terry Jones and Michael Palin remained firmly behind the scenes, two other writers Tim Brooke Taylor and John Junkin joined Feldman in front of camera. Some of the sketches are as fondly remembered as the best that 'Python' had to offer, amongst them 'The Day in the Life of a Stunt Man,' 'The Loneliness of the Long Distance Golfer,' 'A Night in the Life of a Chartered Accountant' and one memorable sketch in which Feldman pays a visit to the vet with a rather large basket in tow.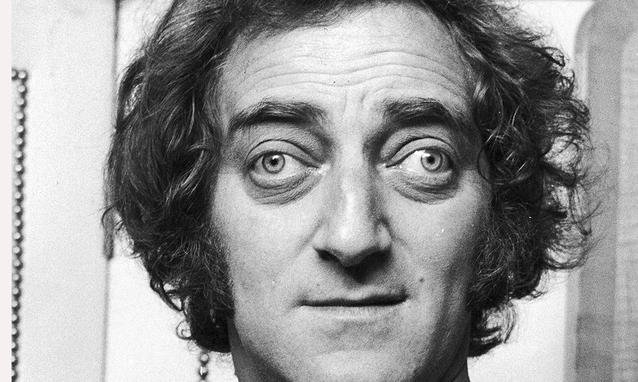 The shows, originally aired on BBC2, very quickly got repeat runs on the main BBC1 channel where they immediately shot to No. 4 in the ratings and made Feldman a household name. In 1970 Feldman, Took and Denis Norden scripted a feature film entitled Every Home Should Have One and the star was soon on his way to Hollywood to co-star in both Mel Brooks' Silent Movie alongside Dom De Luise, Sid Caesar and a host of guest stars from Burt Reynolds to Liza Minnelli, before appearing in the comedy classic Young Frankenstein, as the hilariously funny hunchback with the mobile hump, Ygor. 
Feldman only really made one more full-length series for TV (The Marty Feldman Comedy Machine in 1971), which failed to reach the dizzy heights of its predecessor and the star eventually settled in the USA. After this his career went into decline and he died of a heart attack whilst filming the Graham Chapman scripted movie Yellowbeard in 1982. Unfairly eclipsed by the massive comedic shadow cast by 'Monty Python', Marty Feldman's crucial contribution to this seminal sub genre of surreal humour has remained neglected and under appreciated for far too long. Subversive, surreal and perhaps ultimately self-destructive, Marty Feldman's genius as both writer and performer undoubtedly qualifies him as one of the great unsung heroes of British comedy.
Published on December 23rd, 2018. Written by Laurence Marcus & SRH for Television Heaven.