The Close Prisoner
1964 | United Kingdom
Harry Hutchins (Bernard Cribbins), hero of Clive Exton's serious and unusual story, The Close Prisoner, was very nearly the hero of the Second World War. Had it lasted a few days longer he would almost certainly have been sent off to kill Hitler single-handed-or should I say single-chested? For Harry literally has a chest of steel, impervious to bullets. Indeed, during the war he was known as "The Invincible Man." When we meet him in 1964 he is in a TV studio, starting to tell the story of his life. He does not mind telling of his unhappy, ordinary childhood, but the director (Michael Gwynn) of the programme does not like the truth - he wants everything to be happy for the viewers and anything sordid or miserable to be glossed over. 
The interesting part of Harry's story starts when he was 14. A rash had broken out all over his chest and back, his skin becoming smooth. After weeks of attending hospital, Harry was eventually told his chest and back were turning into steel... Problem for this play's producers: How to make a steel chest for Bernard Cribbins? Director Ted Kotcheff explained: "Finally we hired some experienced panel-beaters to make a beautiful one. Bernard certainly needed it for the Army scenes, done on location at Aldershot. We spent two days there and a tough platoon took bayonet practice on Bernard's chest. We also had one scene in a field with him running for his life with 5lb charges exploding behind him." But the play is about much more than larks with the Army. It's about matters of life and death, and the way many people see only what they want to see. Bernard Cribbins, known for his comedy, was pleased to be doing a serious role, seeing it as a challenge. "If they're as good as this one I'd like to do more dramatic parts," he told Alan Blyth of the TV Times back in 1964. "When I read the script, I was both attracted and repelled by the role of Harry Hutchins," he said. "I knew I must take it."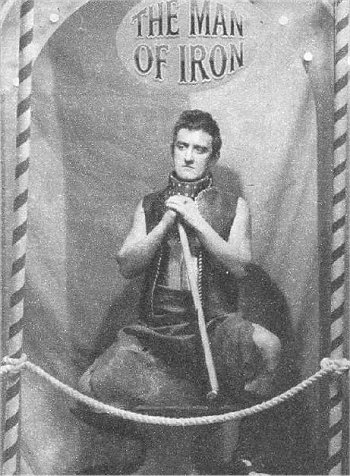 The Close Prisoner was part of the drama anthology series Studio '64, produced for ATV by Executive producer-director Stuart Burge, who bought together a group of directors and writers to produce specially written dramas based on whatever kind of TV play each writer and director wanted. The series was broadcast fortnightly starting with Nigel Kneale's The Crunch and ending with Clive Exton's The Close Prisoner. It is unclear if the character played by Bernard Cribbins was Harry Hutchins or Henry Hutchins as the TV Times appears to give Harry in the review page but Henry in the cast list as well as showing 'Henry' played at age 8 and 14 by Nicholas Clay and Nigel Clay respectively. Other cast members included Michael Gwynn (Director), Michael Coles (Stage Manager), Norman Bird (Father), Dandy Nichols (Mother) and Sheila Steafel (Ethel).
Broadcast on ITV on Sunday April 19, 1964 at 9.35pm. An ATV Network Production.

Published on May 15th, 2019. Written by Part adapted from original TV Times article (1964) for Television Heaven.