The Fast Show
1994 | United Kingdom
"The Fast Show had so many characters crammed in that it is inevitable that some are remembered while others missed the mark and are forgotten"
Review by Brian Slade
Television in the 1990s was awash with comedy catchphrases, but despite such sitcom regulars as Del Boy's 'Lovely jubbly' and Victor Meldrew's exasperated 'I don't believe it,' comedy sketch shows tended to have the edge. A particularly rich source of the decade was Harry Enfield, whose various series had people regularly bemoaning, 'that's so unfair,' proclaiming 'I am considerably richer than you' or of course critiquing 'you don't want to do it like that.' Alongside Enfield throughout much of his career was Paul Whitehouse, and in the late 1990s Whitehouse and Charlie Higson created The Fast Show, unashamedly dripping with catchphrases and as the title suggests, rattling through sketches at a rate of knots.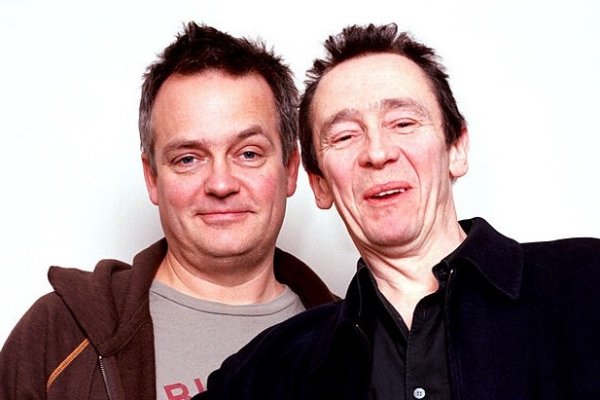 Whitehouse and Higson had been writers on Harry Enfield's programmes at the peak of its success, and along with Kathy Burke, Whitehouse had become almost as familiar a face as Enfield himself. When he and Higson decided to do some comedy of their own, they were faced with the dilemma of coming up with characters that could hold a sketch show together but not simply appear to be a love child of Enfield's own series. Their moment of inspiration came courtesy of a highlight reel put together by producer Geoffrey Perkins, consisting of some of the best lines of the Enfield shows crammed into five minutes. Whitehouse and Higson decided that they could conjure up enough characters to have the same quickfire gag rate but extend it to 30 minutes, cramming a multitude of very brief comedy gems into the time slot in contrast to the usual format of less is more. Their hunch proved a wise one, The Fast Show becoming a huge success for the BBC.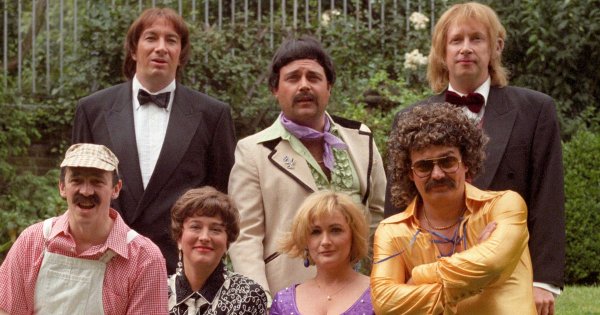 The characters within The Fast Show were plentiful, as needed to be the case with such a format as the writers were trying to go with. There was no back story or scene setting…in many cases there was rarely time for more than a line or two beyond the sketch's pay-off before the next sketch came in, meaning some of the characters never even reached the point of having names. To carry off such a success though meant the support of a plethora of quality performers alongside Whitehouse and Higson. Ably assisting them were Arabella Weir, John Thomson, Mark Williams, Simon Day and the much-missed Caroline Ahern.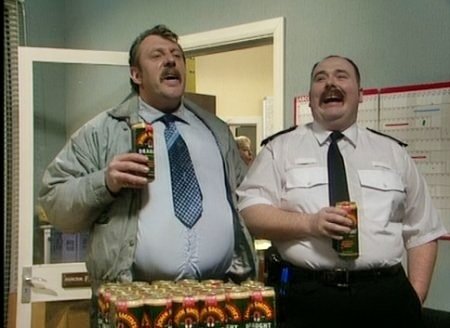 The opening episode pretty much set the stall for the style to follow in the four series that were made. Within 40 seconds, twice we see a character with artificially white teeth and a microphone, smugly beaming at the camera somewhere in the countryside and announcing 'Hi – I'm Ed Winchester' with no other line or action. His appearances are followed by the first sighting of Fat Sweaty Coppers, a collection of disinterested overweight police who can find no time for work between eating. Anyone fancy a pint is next to appear, a man who interrupts more serious action or speeches at the most inappropriate times with the simple line 'anyone fancy a pint?'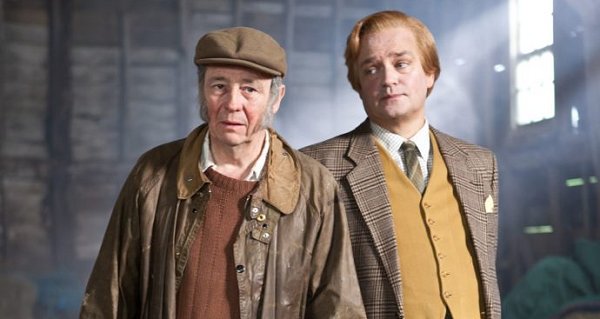 The opening episode continues to introduce characters who would become fan favourites. Ted and Ralph follow, Ted an elderly worker on a vast estate inherited by Ralph. Young Ralph would stutteringly ask questions of the older Ted about such things as French cinema and Tina Turner shows, hoping for some amiable recognition. Ted would look away sheepishly at any questions fired his way by the awkward Ralph but would reveal to the audience a full understanding of the question once Ralph had skulked away.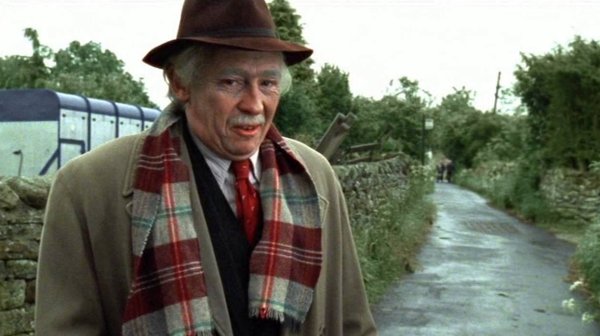 Alf, meanwhile, is an old gent who sees signs of trouble, but inevitably suffers greater misfortune by trying to avoid the dangers he's foreseen. A forlorn 'oh bugger' can be added to the show's catchphrase list courtesy of the unfortunate pensioner's inevitable perils. Then there is Louis Balfour, the jazz club impresario who wheels out an array of low-quality performers to an unwarranted big build-up…Nice.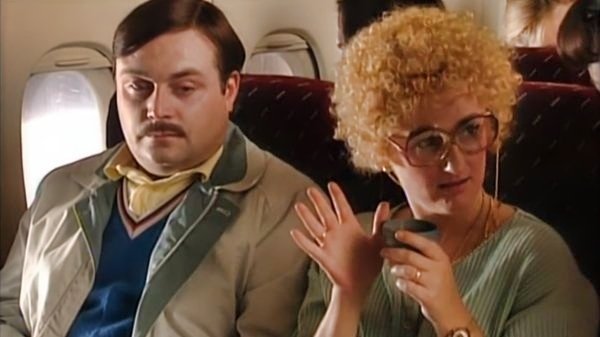 Roy and Renee are a couple with Roy very much under the thumb. His role is to agree with everything his wife says, but inevitably he will deviate from the rhetoric she expects from him and he faces immediate consternation from Ahern's appalled character.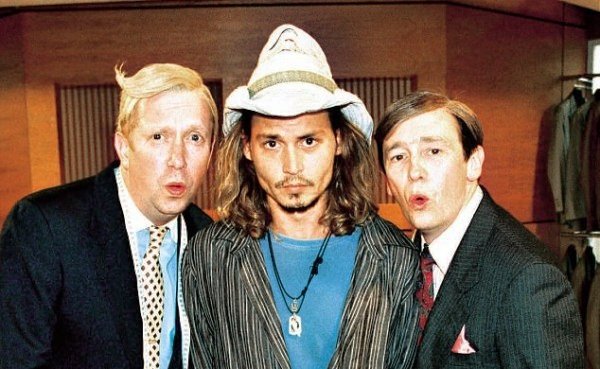 Perhaps the best known of the characters though are Ken and Kenneth, two tailors who will create innuendo about any snippet of information then can garner from their customers. 'Suit you sir' is often preceded by a climactic grunt from the pair as they make their customers increasingly uncomfortable with their suggestive asides. Their impact in sketch show history was probably the greatest of all The Fast Show characters, most notably gaining the attention of Johnny Depp, who himself appeared in a sketch at the tailors, eventually joining in with his two creepy advisors.
The Fast Show had so many characters crammed in that it is inevitable that some are remembered while others missed the mark and are forgotten. Whitehouse would later describe the approach on the show being very much 'if you don't like this, here's another one coming along. The programme was ground-breaking in its pace and set a marker for the likes of Little Britain in years to come. Did it suit you? Ooh…
Published on August 5th, 2022. Written by Brian Slade for Television Heaven.