You're Only Young Twice
1977 | United Kingdom
Review by Brian Slade
In 1977, You're Only Young Twice burst onto the screens in deafening fashion. Peggy Mount was a tour de force in anything she appeared in, and despite the seemingly gentile setting of Paradise Lodge (a superior residence for retired gentlefolk), for four seasons her domineering performance as Flora Petty, along with the childlike timidity of subservient sidekick Cissie Lupin played by Pat Coombs, kept viewers tuning in by the millions.
Writers Michael Ashton and Pam Valentine would be a golden writing team on commercial television for over a decade, penning How's Your Father for Harry Worth and the two Mollie Sugden vehicles, That's My Boy and My Husband and I . But their first success came in the form of a comedy about a collection of ladies in a retirement home.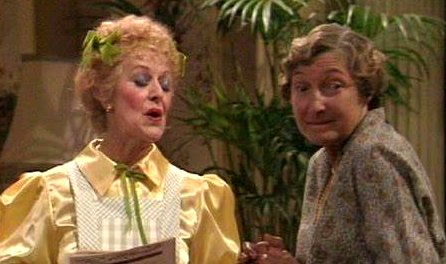 When we join the occupants of Paradise Lodge, the ladies around whom the four series are based are already firmly ensconced. The hierarchy becomes apparent to the viewer very quickly. There's the faded actress Dolly (Lally Bowers), who continues to wear her theatrical make-up and reminisce of the stars from her past, and the motorbike-riding Mildred (Diana King). But the ringmaster of the whole home is Flora Petty. Peggy Mount was never in better form, once again cast as the dominant force of the programme as she had been many times in her career.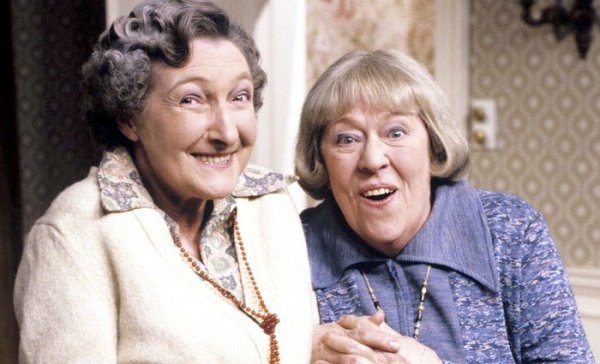 Flora keeps the other residents in line, not in order to ensure the smooth running of Paradise Lodge but actually to ensure she gets things her own way. Key to this is the overpowering of the sweet nature of her best friend Cissie. Cissie has little backbone and the innocence of a child. Unless she's feeling exceptionally brave or circumstances dictate otherwise, the will of Flora must be done in her eyes and it is only through her support that Flora can continue to dominate all around her.
As early as the first episode we can see just how intense the domination of Cissie is. Flora rebuffs Cissie for sitting in her chair and demands that one of the qualities of their friendship is 'unquestioning obedience.' To further hammer home the point, when Flora wants information out of Cissie, she sets up an interrogation-like environment, complete with table lamp to the face, in order to draw information from her about the new incumbent in a recently vacated room.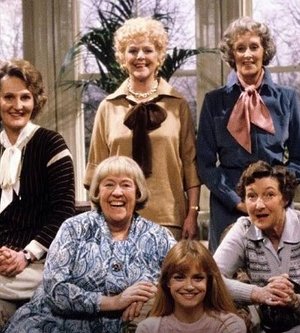 Cissie and Flora's friendship began when Flora met her on a park bench, hinting at the gentler side buried deep within Flora's abrasive nature. Having taken Cissie to the Linger Longer tea rooms for a chat, she had persuaded her seven years before the programme's current timeline to join her at Paradise Lodge to escape the lonely life that she was leading. It's a rescue that Flora is more than happy to remind Cissie of should she ever detect any disloyalty from her spindly friend.
Dolly and Mildred tolerate Flora's dominance from afar, sneering at her bullying antics but not prepared to challenge them aside from the odd snippy comment. The most placid of the other residents is Katy, although Peggy Ledger's sweet-natured character disappears after the second series.
Of the hierarchy in the home, the principal character is Miss Milton, who runs Paradise Lodge. Although manager of the residence, she is most clear that this is simply a residence for elderly persons and not a nursing home. 'I do not nurse, you see,' she declares as the unseen Mrs Willis is duly despatched from the Lodge to a more appropriate setting in Penge, a place often referred to almost as a deterrent. Miss Milton is the one who bears the brunt of Flora's schemes. Anything that warrants extra money, time, travel or information, it is she who is visited by the self-appointed spokesperson for the Lodge's residents.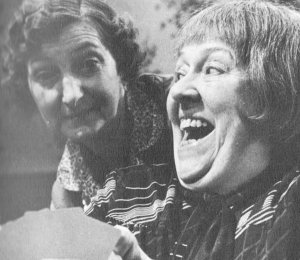 You're Only Young Twice rarely ventures into territory of the elderly being dumped by uncaring relatives. Indeed, most of the principal characters have no close family to speak of. The adventures are almost entirely based around their stay, and often around Flora attempting to benefit from any good fortune that might be experienced by her fellow residents, particularly Cissie. During the show, Cissie's good fortune includes a large inheritance and winning a car in a competition, and on both occasions Flora manipulates her friend in an attempt to benefit herself, all the while playing the innocent card if challenged in any way by the disapproving Dolly and Mildred. By the third series, Flora even manages to persuade Cissie to join her in leaving Paradise Lodge, returning when the new dawn proves to be a false one.
Ordinarily, there would be a level of discomfort watching the bullying of Cissie by Flora. Cissie timidly admits to Flora that she would, '…never do anything without asking you,' but the balance of the characters' relationship is two-fold. One is that Cissie's level of ineptitude makes it highly unlikely that she would survive without having a dominant friend, and secondly that invariably Flora's schemes backfire on her anyway.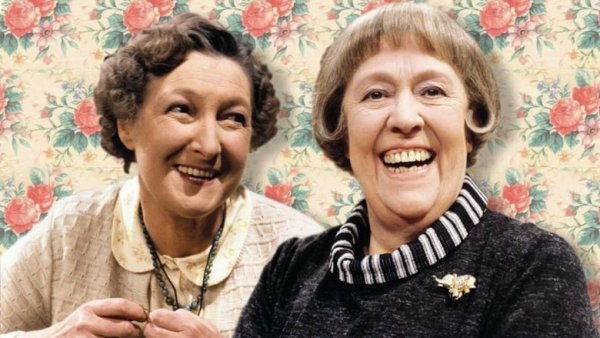 The performances of Coombs and Mount are very much to type. Mount will always be remembered for her booming voice and physical presence, and both characteristics are put to good use here. Likewise Coombs had always played the downtrodden female lead and she is again on top form as she blushes and stumbles through her Paradise Lodge life.
The writing is good, but the situations are fairly unchallenging. However, such is the believability and the power in the relationship created by Mount and Coombs that we can look past the one-sided nature of the Flora and Cissie relationship and the limited scope of the storylines. You're Only Young Twice is rarely repeated, but is a fine example of commercial television's comedy successes of the 1970s.
About Brian Slade
Born and raised in Dorset, Brian turned his back on a twenty-five-year career in IT in order to satisfy his writing passions. After success with magazine articles and smaller biographical pieces, he published his first full-length work, `Simon Cadell: The Authorised Biography'.
Brian is a devoted fan of the comedy stars of yesteryear, citing Eric Morecambe, Ken Dodd, Harpo Marx and Dudley Moore amongst his personal favourites. He was drawn to the story of Simon Cadell through not only  `Hi-de-hi!' but also  `Life Without George', a programme he identified with having grown up in the Thatcher era. 
Published on April 10th, 2020. Written by Brian Slade for Television Heaven.