Valerie
1986 | United States
This family comedy was probably best-known for its behind-the-scenes feud between the producers and its original star Valerie Harper, leading to two title changes and a new lead actress. Still, it managed a six-season run on two networks.
The show was initially known as Valerie when NBC aired it as a mid-season replacement on March 1st, 1986. Harper played Valerie Hogan, a stay-at-home mother who lived in suburban Chicago with airline pilot husband Michael (Josh Taylor). He was often out of town, leaving Valerie to deal with the trials and tribulations of their three boys–16-year-old David (Jason Bateman, later of Arrested Development and Ozark); and fraternal 12-year-old twins Willie (Danny Ponce) and Mark (Jeremy Licht). Often stopping by to provide advice and support was Valerie's friend Barbara Goodwin (Christine Ebersole). Valerie was one of a number of family comedies on the Big Three networks hoping to ride the wave of The Cosby Show and its tremendous success. Thanks in part to decent scripts and the performances of Harper and her co-stars, Valerie landed in the top 25, winning renewal.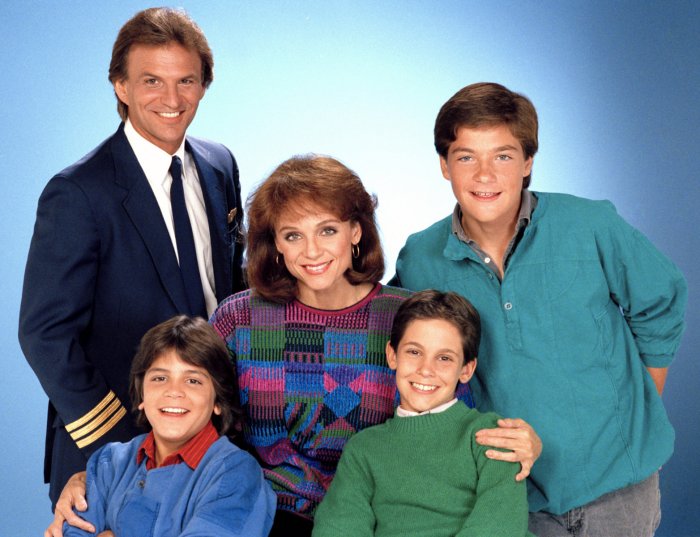 The second season was much like the first, but the February 8th, 1987 episode of Valerie drew controversy because it dealt with David's desire to have sex with his girlfriend–and a discussion on whether to use condoms for both pregnancy and disease protection. It came during a real-life debate on whether to promote condom use on television to help prevent the spread of AIDS. The general manager of NBCs Albany, New York station refused to show the episode at its regular Sunday night (8:30 PM) time, saying "We do not believe the subject matter is appropriate for all family viewing." (The episode aired after midnight on three other NBC stations; a fourth station replaced Valerie with an episode of Harpers old sitcom Rhoda.)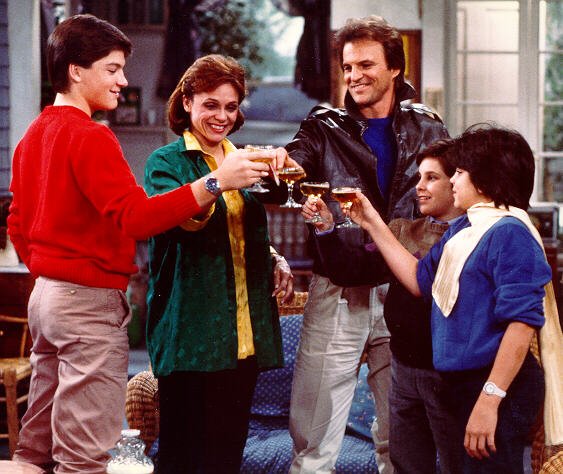 Also in 1987, Harper had a salary dispute with Lorimar Productions (which made Valerie); the studio–apparently with NBCs blessing--fired Harper from the series. Harper then filed a breach of contract lawsuit against Lorimar and later won an undisclosed settlement. NBC decided to continue the series in the fall of 1987, renaming the series Valerie's Family. The writers killed the title character (off screen) in a car accident. Comic and dancer Sandy Duncan (a veteran of two short-lived sitcoms in the early 1970s on CBS) was cast as Sandy Hogan, the divorced sister of widower Michael; she moved in to help care for the family after Valerie's death. By the end of the season, all traces of Valerie were gone and the series was renamed The Hogan Family. Added as a regular character was busybody neighbour Patty Poole, played by character actress Edie McClurg. (Her husband Peter–who was seen occasionally–was portrayed by Willard Scott, who was also serving as main weatherman on NBCs popular Today Show.)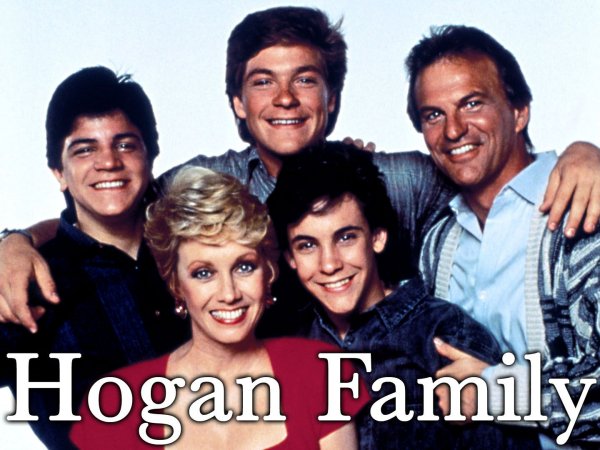 During the final seasons, everyone in the Hogan household was dating on a regular basis, making for an unusual, blended family. Still, declining ratings led NBC to cancel The Hogan Family in 1990. CBS picked up the series for an additional 13 episode run, but pulled it off the schedule in December of that year; unaired episodes were finally shown during the summer of 1991.
There may have been three title changes, but the show had just one opening theme song throughout–the sentimental "Together Through the Years," written by Charles Fox and Stephen Geyer, and performed over the credits by Grammy-winning singer Roberta Flack.
After Valerie there followed guest spots in Melrose Place, Sex and the City, That '70s Show, and Desperate Housewives, among others. In 2000, Harper and Tyler Moore were reunited for a TV special, Mary and Rhoda – both characters now with grown-up daughters - with the intention of launching a new series. But it never transpired.
After being diagnosed with lung cancer in 2009, Harper continued to work almost as much as before and took on the strenuous role of Tallulah Bankhead on Broadway in Looped. The New York Times critic praised her "enjoyably big, blustery performance, nailing every last laugh with a professionalism that the real Bankhead would surely admire."
In 2013, Harper announced that she had a rare condition in which cancer cells spread into the membranes surrounding the brain. She appeared as often as she could on TV shows to talk bravely and raise awareness about the illness. Valerie Harper, the four Primetime Emmy award winner, passed away on August 30, 2019.
Published on December 23rd, 2021. Written by Michael Spadoni and Laurence Marcus (2009 - updated 2021) for Television Heaven.