Playbox
1955 | United Kingdom
Playbox was the brainchild of Freda Lingstrom who had originally joined the BBC in 1942 in radio's Home News Talks Department. By 1951 she had worked her way up the corporate ladder to become Head of Children's Television and had a number of successful credits to her acclaim. She was an artist of distinction, worked in textiles, china and glass and was also an accomplished novelist and scriptwriter.
In 1955 writer and broadcaster Johnny Morris was working at BBC radio when according to him he was press ganged by Lingstrom, who was affectionately known as 'Mum', into his next job. 'She was a most positive lady with ideas of her own, one of which was Bill and Ben the Flower Pot Men. She had an idea for me. She said, 'I have decided that you will work for Children's Television. You will be the Hot Chestnut Man. You will have a chestnut barrow on the street corner and every week you will tell the children a story. Now go away and do it.' 'Mum' did not mess about.'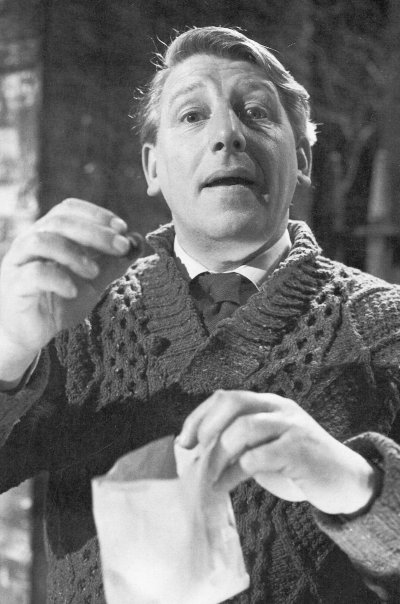 The Hot Chestnut Man first appeared from behind his chestnut barrow and brazier telling a humorous story in a thick West Country accent in a series of magazine type programmes called Playbox that was introduced by Eamonn Andrews. Also taking part with their own specialities was artist Tony Hart and artist-cum-entertainer Rolf Harris. Cliff Michelmore was assigned writer and producer. For his part, Johnny Morris recalled that he had to learn his story off by heart, which didn't prove much of a problem as he had normally only written it about two days before broadcast. In his entertaining autobiography, 'There's Lovely' Johnny wrote about how he drew his inspiration for his own fictional characters from one young fan who had written to him:
It began: 'Once upon a time there was a man and he had got something up with him.' He had got the right idea and he had no doubt got it through people saying to him, 'Hey, what's up with you?' I very much liked the idea of people who had something 'up' with them. Very true to life. So all the stories I dreamed up were about people who had something 'up' with them. They had various exaggerated regional accents. They had funny voices and kept strange animals as pets. Their pets were as peculiar as their owners. All the animals had something 'up' with them too.
From this it is easy to see how Johnny developed his 'talking animals' format that was so successful for his next series Animal Magic. Not only did he put words in the animals mouths he also gave each and every one their own unique personality. Eamonn Andrews also had fond memories of Playbox saying that he found children's television one of the most exciting and stimulating fields he had worked in. 'We created a Children's Television Theatre for light hearted entertainment, and we balanced it by producing slightly more serious material from the Playbox.
'We paid our young viewers the compliment of presenting shows on an adult level, and they were quick to respond. Children are as quick as adults to spot a mistake or point out what is shoddy, but quicker still to display warmth and generosity when you give them something they like.'
One of the most popular features was the Inter-Regional Quiz in which teams from Manchester, Cardiff, Birmingham, Glasgow, London, and Bristol competed against each other. Eamonn Andrews set the questions and the teams answered. On each occasion two teams played against each other in a knockout format and for the final tussle silver cups were presented to both the winners and the runners-up.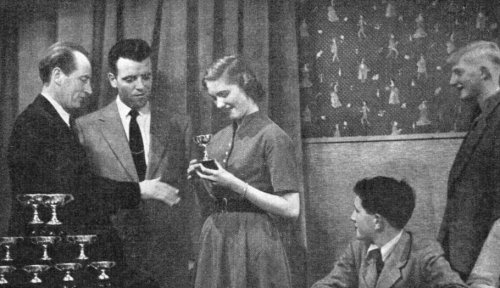 In later series two young teams took part in The Playbox Detective Agency, in which they were given the chance to try their hands at detection. Later on, Ivan Owen ran the kids' games section before going off to be one of the most famous voices on television – Basil Brush.
With her instinctive knack of knowing how to entertain children, Freda Lingstrom laid down a format in these early days of children's television using number of elements that were re-used to even greater success in later shows such as Crackerjack, Blue Peter, Take Hart and Jackanory. She truly was 'mum' to them all.
Published on August 18th, 2020. Written by Laurence Marcus for Television Heaven.